I love Morocco blogpost by Hassan
Let me introduce you to my country.  Morocco.  Just the name conjures intrigue, exotic, adventure.  Morocco is all of these.  And much more.
Morocco is a world apart.  Easy to get to.  Difficult to leave.
Aït Benhaddou
Imagine exploring Aït Benhaddou, an Ighrem or fortified village.  It was situated along the former caravan route between the Sahara Desert and Marrakech.  Listen carefully and you can hear the traders barter for camels, turmeric, and woolen carpets.  Or pretend that you are a character from the Game of Thrones.  Many episodes are filmed here.  Are you Cersei or Petyr?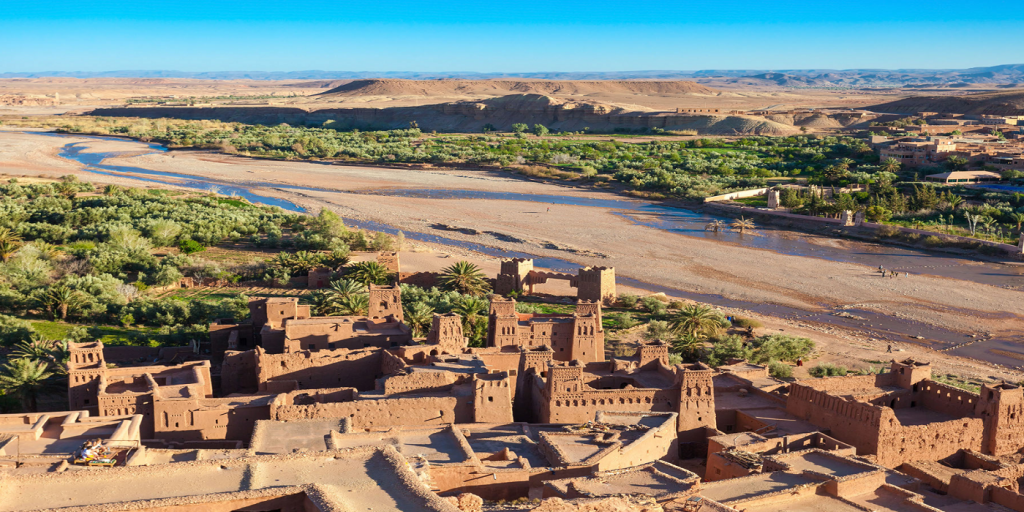 Sahara desert
Take a camel ride into the Sahara.  Climb a sand dune at sunset.  Sleep outside your tent so that you can feel the desert winds blow through your hair.  Count the stars until you fall asleep.
Right now you could be eating traditional Moroccan tagine at a family's home.  You are seated on a floor cushion and eating brown bread and chicken tagine made with preserved lemons, green olives and love.  After lunch, I will teach you how to make mint tea, poured from a great height to ensure the perfect froth at the top of your tea glass.  Mint tea equals Moroccan hospitality.  I will share some with you.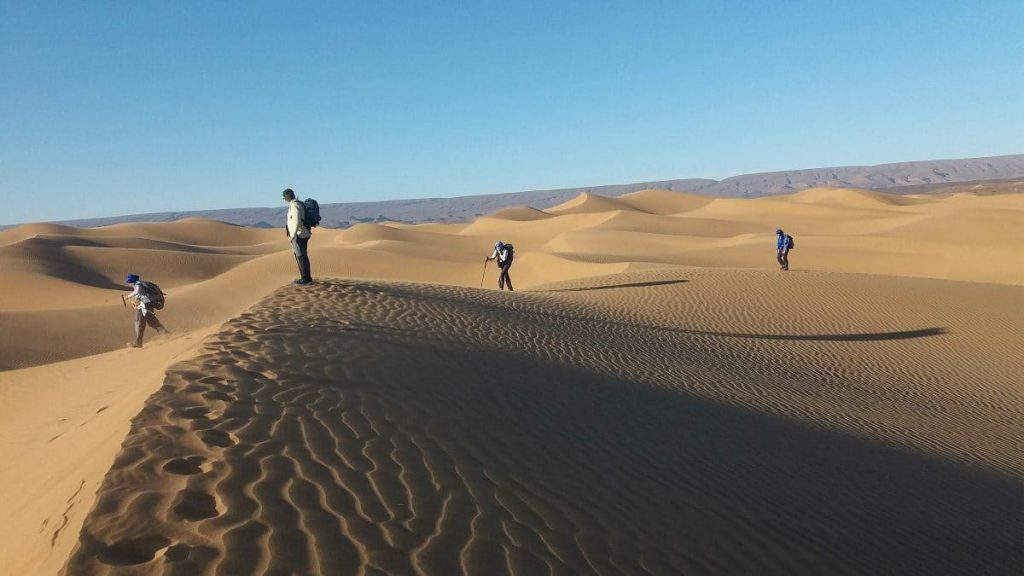 Marrakech
Fly into Marrakech.  I would love to introduce you to this vibrant cosmopolitan city.  Marrakech is happening!  And then, I will take you to the medina and you can experience the vibrancy, colors, sounds and sights of one of the oldest markets on earth.  Shop for the perfect scarf or leather shoes or be mesmerized by the snake charmers.  Wander the winding streets and delight in another world.
Atlas Mountains
Experience the beautiful Atlas Mountains, where I live.  I love these mountains.  They have a soul that speaks to my heart.  I would love to take you there. We could drive for a bit, but when the road gets too small and bumpy we will walk.  Don't worry.  Your baggage will be loaded onto mules.  They are happy to get the work and will lead the way to a cozy mountain guesthouse or gite.  We can go hiking the next day or you can opt to spend all day at the gite, soaking in the soul of the mountains.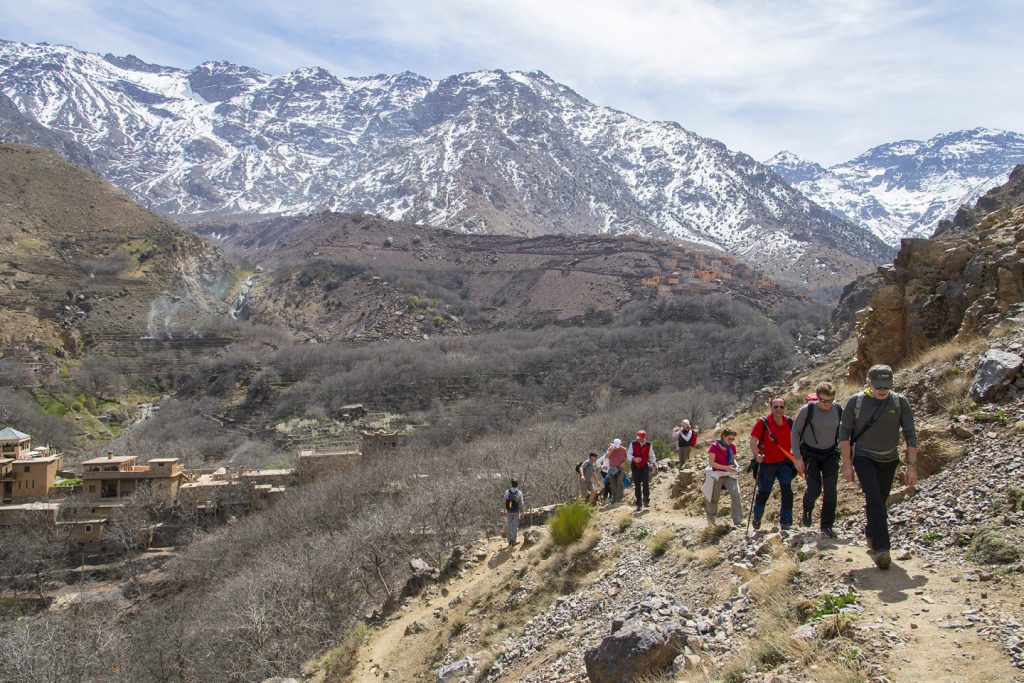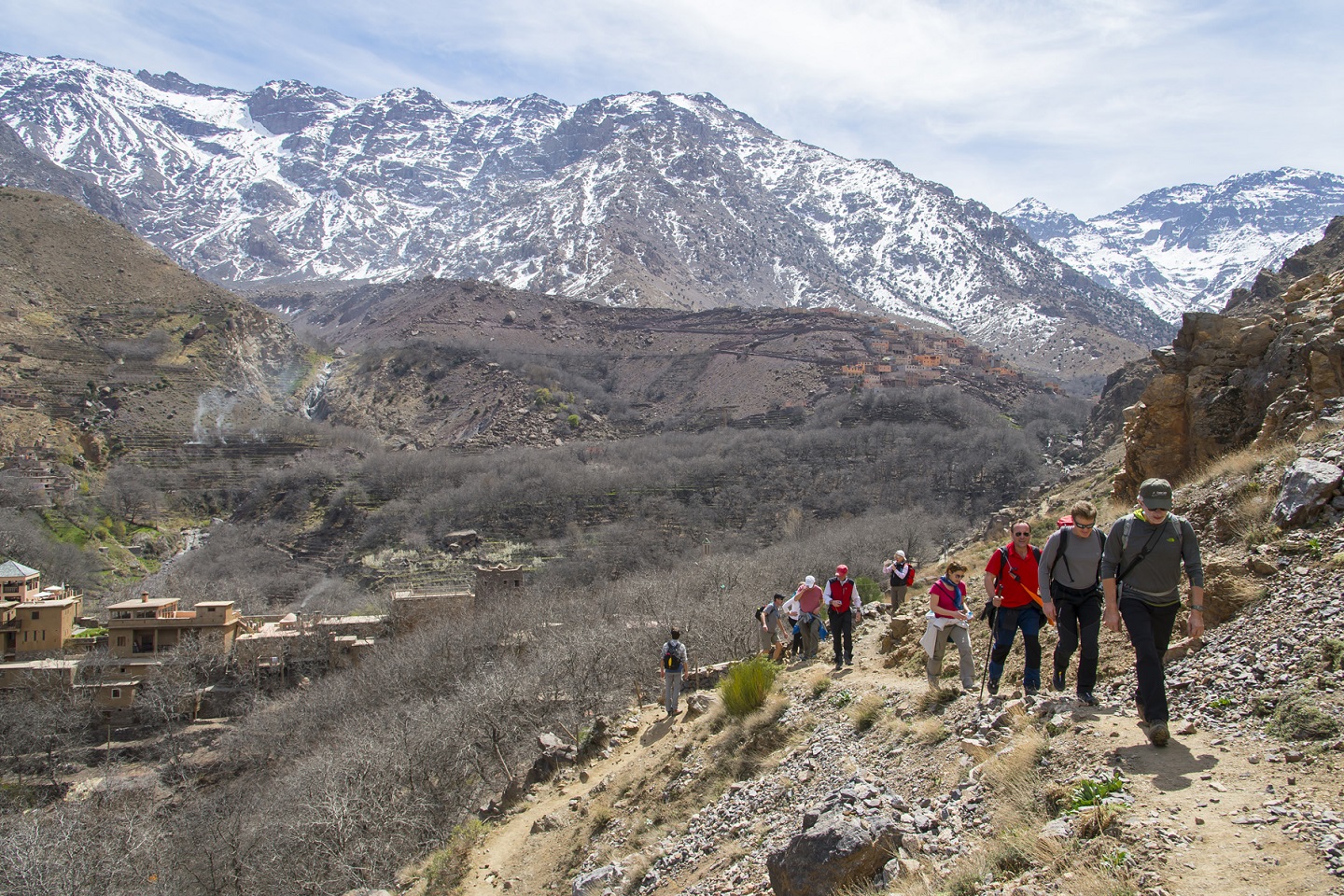 Coast
Or how about a trip to our breathtaking coast?  Explore the ocean spray as you take an early morning walk along the beach in Essaouira.  Later, watch the fishermen bring back their catch of the day and select a few choice fish to have for lunch.  Or experience a hammam, our traditional baths.  Believe me, you will never ever feel so clean!
Morocco is one of the safest countries in the world, at the same risk level as many European countries.  We will take good care of you and show you a culture that truly is a world apart.
Believe me; you will leave a part of your heart here.  We will take good care of it.  You can retrieve it when you return.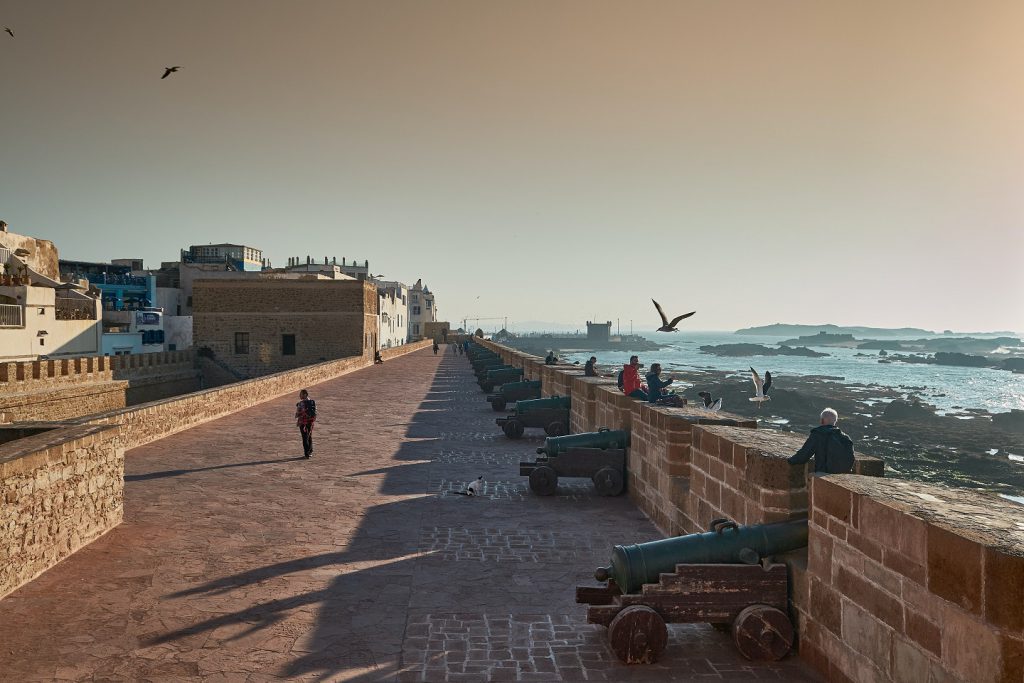 Food in Morocco – Moroccan Food
The most famous Moroccan food is couscous. Funnily enough, this is something that is traditionally eaten only once a week: on Friday. Next to couscous a dish called tajine (a stew brewed in the famous pyramid-shaped pottery) is known as well.
Tajine can contain just vegetables and potatoes, or meat, poultry, rabbit, or seafood.
All meals will be served with flatbread. The official way to enjoy Moroccan cuisine is by taking a small piece of the bread in your right hand and picking some couscous, tajine, or any other dish and putting it in your mouth. Needless to say, you need to wash your hands before starting your meal (just like your mother told you!)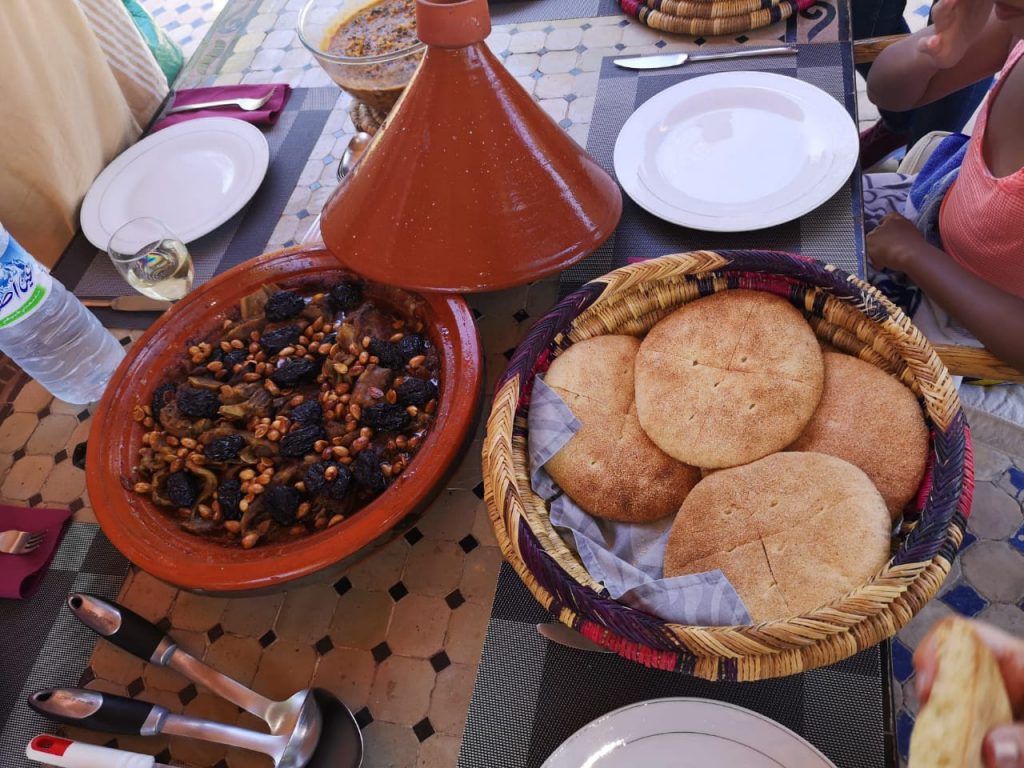 I would love to share Morocco with you.  Come.
Want to come?
If you want to visit all the places Hassan loves, we recommend booking the Desert, mountains, and beaches; in South Morocco. An alternative tour would be Highlights of Morocco; all Hassan's favorites and some more cities like Fes and Rabat, and the ruins of Volubilis.
About Hassan
Hassan is an official Moroccan tour guide since 2006. He accompanies international groups on holiday trips throughout Morocco. Hassan is also co-owner of Travel Magical Morocco; offering discovery tours, hiking trips, and family travel throughout Morocco.