Want to know a little bit more about us? We founded Travel Magical Morocco in 2015. And we had a clear idea in mind.
Travel Magical Morocco isn't just any travel agency. Our focus lies on offering the best travel experience you can get, and being sustainable and connecting in doing so.
We want to help people, the planet, AND have pleasure. Recently we received the Travelife Partner Award to confirm this, and in 2020 we were awarded Tripadvisor Travelers' Choice.
With our local certified guide Hassan in Morocco and Netherlands-based Marjolein, the team is complete. The strong synergy between the two makes for the excellent cooperation, allowing you to have an amazing and unforgettable journey. In which the focus lies in connection with the Moroccan people and the Moroccan culture.
The goal of Travel Magical Morocco is:
• Introduce people to beautiful and fascinating Morocco and show you Moroccan life, landscape, culture, and traditions.
• By doing this we contribute to a better world. We want to establish a mutual understanding between people of different cultures and backgrounds. And we want to respect the Moroccan landscape and nature.
• Provide extra income for local Moroccan/Amazigh people.
We always like to meet travelers who are eager to receive, eager to learn, who want to be changed, and who want to grow. Our purpose is to meet people who want to leave their comfort zone and who want to experience culture shock.
We are here to learn from each other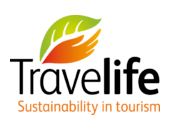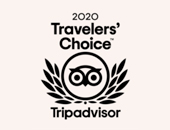 Our Mission in Travel Magical Morocco
All our hiking trips are with mules or camels (depending on the trip). The animals are treated well and it is a very nice and sustainable way to discover the country. A nice bonus is that you don't have to carry your own luggage.  And the local muleteers/cameleers, drivers, and cooks are happy with the income as well!Are you looking for a private trip? We offer those as well. Just 
contact
 us and we'll discuss your wishes and make you an offer.Together we do everything we can to ensure that your trip is an unforgettable experience. We hope you'll enjoy exploring Morocco as much as we do.
We always work with local people that we know and trust. We have a solid network of skilled drivers, muleteers/cameleers, and cooks. All people involved in Travel Magical Morocco have your well-being at the top of their minds. They will welcome you with open arms and true Moroccan hospitality.We make sure that the local, rural people benefit from your visit, by additional income and by respectful encountering of a different culture. By offering hiking trips, family travel, and discovery tours we ensure that we work in a sustainable way, respecting the people and the country and taking care of it. We love what Morocco has to offer and we want to share our enthusiasm with you.Travel Magical Morocco is an online travel agency and registered in The Netherlands as a part of AutomaMA BV, Chamber of Commerce no 37116981. We are a member of the Dutch 
GGTO
; (Guarantee Fund for Specialist Tour Operators) and the 
VvKR
 (Vereniging van Kleinschalige Reisorganisaties) and operate under Dutch and therefore EU legislation.
Private holidays, Group trips and hiking