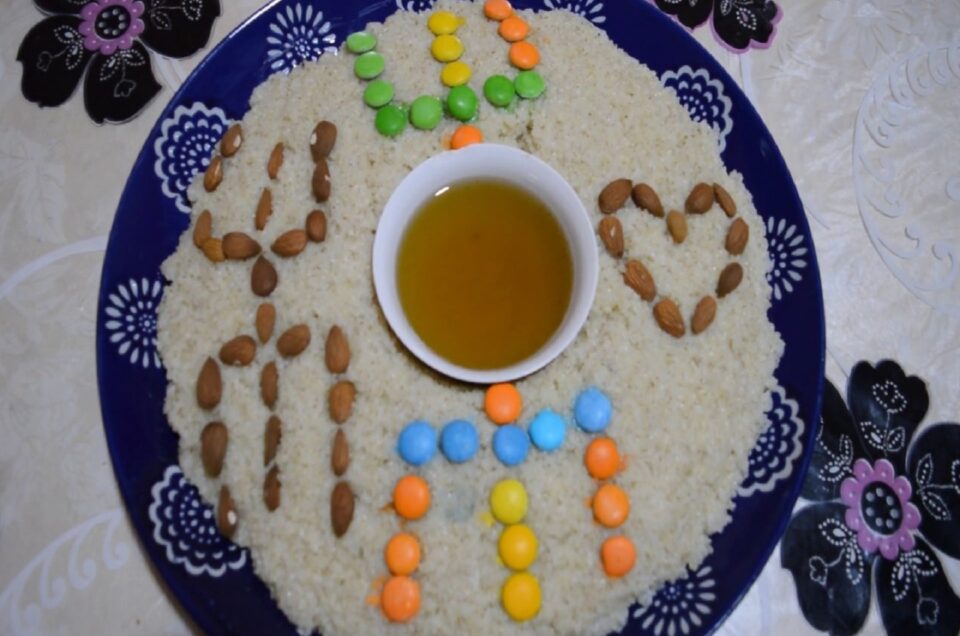 Happy Amazigh (Berber) New Year
We wish everyone a very happy Amazigh (Berber) new year.
On 13 January 2022, the Amazigh people worldwide celebrated the Amazigh New Year.  Or – as the Amazigh themselves call it- Yennayer. On this day the Amazigh entered the year 2972. Which means they are way ahead of the western (Gregorian calendar).
How come?
Calendar
The Amazigh calendar is based on seasons and agriculture. And the counting started when the Amazigh king Chiochink defeated the Roman emperor/Egyptian pharaoh Ramses III of Egypt, which was 2972 years ago. 
It makes it clear that the Amazigh culture is a very old culture, with a lot of history to tell.
It is interesting to realize that the Amazigh people live with 3 different calendars (although the Gregorian and Islamitic calendars are being used in daily life), and 3 different types of writing (Tamazight, Arabic, and Latins signs), and various languages and dialects.
How to celebrate
Amazigh people celebrate the new year with a delicious meal and visits from family and friends.
A special dish is prepared. Called 'tagola', made of wheat and honey.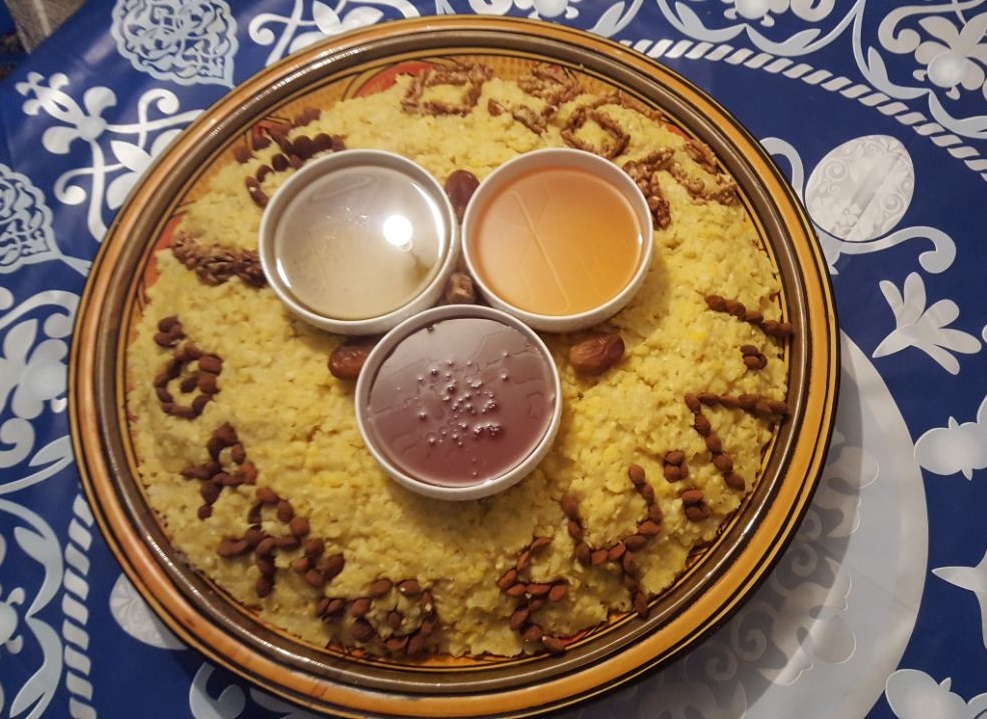 How to wish 'Happy Amazigh (Berber) New Year' in Tamazight
If you want to wish someone a 'Happy Newyear' in Tamazight (the Amazigh/ Berber language) you say: 'Asogas amayno'
Discover more with Travel Magical Morocco
The goal of our travel agency is to show you more of the Amazigh culture and way of life. This ancient culture has a lot of (oral) history and traditions and Hassan (being an Amazigh himself) can tell you all about it on one of our private journeys, group tours, or hiking trips. Where you can experience the Amazigh way of life, accompanied by a local, English-speaking guide.
Please, check out our trips or contact us directly, for a fascinating adventure.
Marhaba, Welcome